---
CONDITIONS OF TRAVEL
From Paris, our flights are operated from Roissy-Charles De Gaulle airport: 
– at Terminal 2A for flights to Algeria
– at Terminal 2B for all other flights
However, by decision of the health authorities, for some flights from Algeria, passengers may be asked to disembark at Terminal 2C to undergo a health check upon arrival. Unfortunately, it is not possible to know in advance which flights are concerned.
The sanitary measures put in place for the arrival of passengers from red countries could result in longer than ordinary waiting times at airports. In order to limit this risk, the Ministry of the Interior has developed an "EOS" passenger check-in system: https://passager.serveureos.org/. This system, in French and in English, will produce a QR code that can be presented to the authorities to save time at the controls.
WARNING, all passengers must still bring all the documents required for boarding: the certificate of travel to France from a red country, the honor commitment and the traceability form.
We invite our passengers to take note of the entry conditions of their destination:
Algeria is classified "orange" country.
Following recently government decisions, vaccinated and non-vaccinated passengers must present the negative result of a PCR or antigenic test less than 48 hours old to enter to France.
Otherwise, boarding will be denied.
PCR or antigenic tests are mandatory from the age of 11.
Attestation de déplacement vers la France depuis un pays orange (link)
Engagement sur l'honneur – orange (link)
Fiche de traçabilité (link)

Non-vaccinated passengers must: 
– Have a compelling reason (reduced list of acceptable reasons for travel)
– Commit to 7 days of isolation upon arrival
The French and Algerian authorities have authorized the gradual resumption of commercial flights between France and Algeria.
All flights are on sale on www.aslairlines.fr and in travel agencies: Paris CDG – Algiers – Paris CDG / Lyon – Algiers – Lyon / Lille – Algiers – Lille / Bejaia – Paris CDG / Annaba – Paris CDG.
Conditions of entry into Algeria: presentation at check-in of a negative PCR test result less than 36 hours old on boarding and and an antigenic test on arrival at the passenger's expense (€10).
PCR or antigenic tests are mandatory from the age of 11.
All passengers must present the attached health form upon arrival in Algeria.
For more go to > flights to Algeria
For all flights of the company, the online check-in is temporarily unavailable, due to the mandatory control of travel documents in the check-in area. For these reasons, we recommend that you arrive between 3 and 4 hours before the flight's departure time.
---
COMMERCIAL POLICY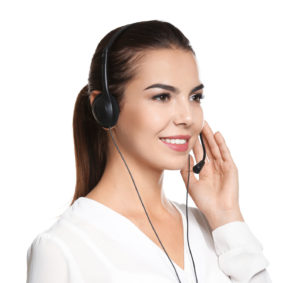 100% changeable and refundable tickets
All tickets purchased on the website or in the company's points of sale are 100% modifiable.
Fare conditions available on : https://bit.ly/3mYejqh.
In case of flight cancellation by the customer, the company will apply the fare conditions of the ticket.
Commercial policy in case of flight cancellation by the company for the year 2020-2021
Passengers who have had a flight cancelled in the year 2020-2021 are invited to write to supportclients@aslairlines.com to obtain:
A postponement free of charge for a new trip to the same destination before March 27, 2022 (a fare readjustment may apply). The request can be made by e-mail to supportclients@aslairlines.comou to the company's call center at 0825 825 849 (€0.20 per minute), from 8:00 a.m. to 7:00 p.m. Monday to Friday and from 9:00 a.m. to 5:00 p.m. on Saturday.
A credit note for the value of the ticket, usable on all ASL Airlines France flights, which can only be booked on the company's website. The request must be made by e-mail to supportclients@aslairlines.com.
The credit note will be issued upon receipt of the passenger's request and sent directly to the email address indicated in the reservation. The credit note will be valid for one year from the date of issue and will be refundable in case of expiration.
A full refund of the cancelled ticket within 45 days from the date your request is processed. The refund will be made to the card that was used on the day of purchase. The refund request should be made by email to supportclients@aslairlines.com
Customers who purchased their tickets through a travel agency should contact the agency, as it has all the information necessary to process the refund.
We also inform you that flight cancellations related to the Coronavirus (Covid-19) health situation are considered as exceptional circumstances that exempt ASL Airlines France from paying the EU-261/2004 compensation.
Processing times
Due to a very high number of claims during this period, processing times within 72 hours may be extended. It is therefore not necessary to send several requests or reminders, as they cannot be processed.
All information regarding flight schedules, travel conditions and commercial measures is updated regularly on our website.
Our sales agents are available by telephone on 0825 825 849 (€0.20 per minute), from 8:00 am to 7:00 pm Monday to Friday and from 9:00 am to 5:00 pm on Saturday.
Due to a very large number of calls, the phone lines are often saturated, we apologize in advance for the wait and we thank you for taking note of all the updated information already present on our website.
For health reasons, our sales point in Paris is temporarily closed.
---
HEALTH MEASURES
At the airport
Thank you for respecting the barrier gestures and the wearing of masks in the terminals
On board
A surgical mask must be worn on board by all persons over 6 years of age for the duration of the flight. If no mask is worn, boarding will be refused. Remember to bring enough single-use surgical masks.
Until January 23, 2022, inclusive, the sale and service for consumption on board of food and beverages are prohibited during travel within the metropolitan territory or one of the communities mentioned in Article 72-3 of the Constitution.
Air filtering: all our devices are fitted with HEPA (high efficiency particulate air) filters. Filters allow the cabin air to be recycled by retaining at least 99.97% of particles with a diameter greater than or equal to 0.3 microns. These filters are also used in hospital operating rooms. The reliability of the filters is regularly tested by the manufacturer Boeing. Cabin air is recycled every 2'.
Disinfection: our devices are disinfected everyday thanks to the distribution of a virucide produced by a specialized company; the product is odourless and safe for people with asthma or skin disease for instance.