> Freight and charter flights                       > Health measures
> Scheduled flights                                   > Closure of Terminal 3
> Commercial policy                                  > Handling times
---
FREIGHT AND CHARTER FLIGHTS
All the teams of ASL Airlines France have been during this entire period and are still mobilized in order to continue to provide charter flights on request for the transport of passengers authorized to travel, for medical repatriations and for all freight activities.
---
SCHEDULED FLIGHTS
The company is ready to resume commercial flights but remains subject to government restrictions in each country served and adapts its program according to the latest news.
ASL Airlines is reducing its flight schedule for the coming weeks. Passengers affected by a flight cancellation will receive a message directly from the company or their travel agency.
For the resumption of commercial flights, we invite our passengers to take note of the modalities of entry in each country.
As a result government decisions:
commercial flights to/from Morocco from Paris CDG are cancelled until 10 September inclusive,
commercial flights to/from Algeria are cancelled until August 31,
commercial flights to/from Tel Aviv are cancelled until September 16.
In addition, the company continues to operate special return flights in collaboration with the French and Algerian authorities until August 31, 2020. For more information on these flights, go to the dedicated page > special flights.
Commercial flights to Tunisia
ASL Airlines France operates commercial flights to Djerba and Enfidha-Hammamet, whose flights are already on sale on the company's website and in travel agencies.
We invite travellers going to Tunisia to inform themselves on the official French and Tunisian websites in order to know the conditions of acceptance on board of flights and reception during their stay, due to the health crisis linked to Covid-19.
France Diplomatie : Tunisia Informations
Please also take note of the health measures taken by ASL Airlines France before your flight, including, among other things, the compulsory wearing of a surgical mask on board, and not another type of mask.
---
COMMERCIAL POLICY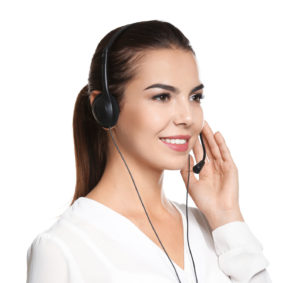 ASL Airlines offers the following solutions to its customers who have purchased their tickets on the ASL Airlines website, or from the company's own call centre and points of sale:
– Postponement without modification fees for a new trip to the same destination before 27 March 2021 (a fare readjustment may possibly apply according to high season periods). The request must be made to the company's call centre on 0825 825 849 (€0.20 per minute), open from 9am to 6pm from Monday to Friday and from 9am to 5pm on Saturday.
– A credit note for the value of the ticket that can be used on all ASL Airlines France flights, for travel to be made before 15 September 2021, which can only be booked on the company's website. The request must be made by e-mail to supportclients@aslairlines.com. The credit note will then be automatically sent by e-mail at the end of August 2020. The credit note will be valid for one year from the date of issue. If it is not used after the expiry date, it may be refunded.
We apologize for the inconvenience.
Customers who purchased their ticket from a travel agency are invited to contact them.
We also inform you that flight cancellations related to the health situation of the Coronavirus (Covid-19) are exceptional circumstances which exempt ASL Airlines France from payment of compensation EU-261/2004.
For all ASL Airlines flights being maintained, the company will apply the current fare conditions of the ticket.
---
HANDLING TIMES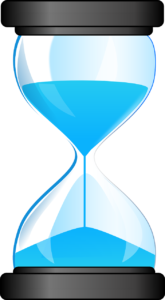 Due to a very large number of requests during this period, the processing times for requests addressed to customer support will be extended. But we assure you of the processing of all requests. In particular, the credit notes will be sent to customers at the end of august 2020.
Our call center remains accessible, but on more restricted hours, from 9 a.m. to 5.30 p.m., Monday to Friday, and from 9 a.m. to 5 p.m. on Saturday.
We apologize for the inconvenience and thank you for your patience and understanding.
---
CLOSURE OF TERMINAL 3
Following measures taken by the Paris airport authorities, Terminal 3 at Roissy-Charles de Gaulle Airport closed at midnight on Sunday March 22, 2020.
The flight operations of ASL Airlines were therefore transferred since Monday 23 March 2020, until further notice, to Terminal 2A for all flights.