Before booking your ticket on www.aslairlines.fr, we thank you for carefully reading the information below.
> General information                                        > Pricing conditions for the special flights
> Mandatory procedures for access to special return flights
> Resumption of catering sales and duty free on board services       
---

General information
Following the government announcements of Thursday 18 March 2021, we inform our passengers that ASL Airlines flights are maintained. In case of control on arrival, we invite you to present the certificate of derogatory travel, accompanied by your ticket, which are used as proofs in the context of the lockdown and the curfew at 7pm.
ASL Airlines France collaborates with the crisis unit of the Ministry of Foreign Affairs in France, as well as the French consular services in Algeria and the algerian autorities, to be able to organize regular special flights from Algeria to France.
All the flights that will be on sale on www.aslairlines.fr for a trip until May 31, 2021 included are special flights, which are subject to specific conditions indicated on this page. All flights to and from Algeria on sale for travel from June 1, 2021 are commercial flights, subject to border reopening, and may therefore be cancelled later if the borders have not been reopened.
When booking on www.aslairlines.fr, it will be clearly indicated if the flight you have chosen is a special flight.
All the teams of ASL Airlines France are mobilized to be able to offer a flight offer in line with the needs and meet customer expectations.
---
Special flights' program
ASL Airlines puts several flights for sale on www.aslairlines.fr only:
Period: Until May 31
Routes: Algiers-Paris CDG, Annaba-Paris CDG, Bejaïa-Paris CDG, Algiers-Lyon
---
Mandatory procedures for access to special return flights
Passengers going to France from Algeria are invited to click on the following link to obtain the required documents that must be presented at check-in on the day of departure in order to travel on these special flights.
The health and safety of our passengers is our priority. We invite you to familiarize yourself with all the health measures taken by ASL Airlines France, including, among others the entry into force since July 10, 2020 (Decree 2020-860) of the compulsory wearing of the surgical mask on board for passengers from 11 years old. Any other type of mask is not accepted. As the company does not provide a mask, remember to bring a sufficient quantity of surgical masks, in order to be able to replace it every 4 hours, upon entering the terminal, on board and until the arrival at destination. In the absence of a surgical mask, boarding will be refused.
As from 11 November 2020, passengers over 11 years of age coming from Algeria and wishing to enter French territory by public air transport, whatever their nationality or status, will be required to present the result of a negative virological screening test or biological examination not concluding contamination by covid-19 (PCR test), carried out less than 72 hours before the flight, before boarding. The presentation of a vaccination certificate does not exempt you from the obligation to present a negative PCR test to enter France. Without this negative PCR test, boarding will not be permitted. The results of antigenic tests are no longer accepted. You must also complete and sign a sworn statement to abide by the rules for entry into metropolitan national territory:
---
Carry out your Covid-19 test in Algeria with our partner VFS Global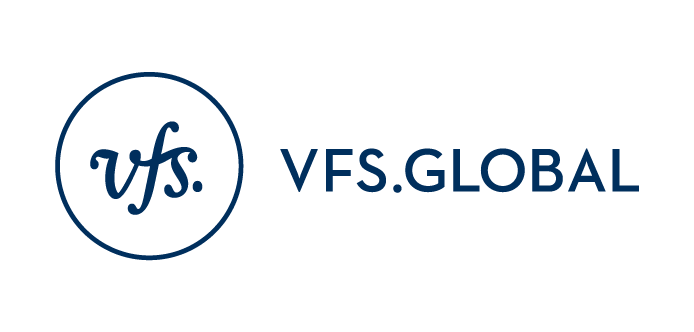 Passengers departing from Algiers and its surroundings: we offer you to carry out your PCR test with our partner, the company VFS Global. This service is available in Algiers and its surroundings and works only by appointment.
The test can be carried out at the laboratory located in Algiers located near the Houari Boumediene International Airport or with the option of a "Premium Salon" or "at the location of my choice" (home or office) with guaranteed results in less than 24 hours (in 3 hours if you choose the Premium Salon option).
This service is offered in partnership with a laboratory approved and certified by the Ministry of Health and accredited by the Pasteur Institute. For more information or to make an appointment, please click here.
For any request or complaint, please contact our partner VFS Global: By email at covidtest.algeria@vfsglobal.com or by phone at +213 21 99 88 21.
---
Arrivals at Lyon Saint Exupéry airport
Flights from Algeria to Lyon Saint-Exupéry are subject to passing through the Screening Centre (COVID) following the prefectural decree in force.
This screening centre is in a "Non Freely Accessible Public Zone".
The boarding rooms are in a "Regulated Access Security Zone" (mandatory screening inspection).
Consequently, passengers are obliged to go to the screening centre and follow the exit route. There is no possible link from there to a boarding lounge. It is not possible to make a transit while remaining in the restricted area in this context".
---
Pricing conditions for the special flights
Due to the measures imposed on air carriers for the organization of these special flights, namely:
The France-Algeria routes which is not marketable
The middle seat of each 3-seat row will be let vacant (according the loading of the flight)
ASL Airlines will apply a fare from €280 inclusive of tax for all flights from Algiers to Paris CDG and Lyon, as well as for flights from Annaba and Béjaïa to Paris CDG.
Pricing conditions:
Tickets can be changed up to 1 hour before the flight with a €100 penalty + possible fare adjustment
Non-refundable ticket
Non-transferable ticket
Tariff applicable to all adult passengers and children from 2 years old
For babies (less than two years old), the rate applied will be 10%
Tickets only for sale on www.aslairlines.fr with payment by bank card or at our point of sale in Algiers or at a stopover (information on +213 (0)21 67 78 59/60/66, price of a local call, Sunday to Thursday from 9:00 am to 6:00 pm and Saturday from 9:00 am to 5:00 pm).
1 hold baggage of 23 kg included
1 single cabin baggage authorized of 10 kilos
---
Resumption of catering sales and duty free on board services
Since 4 March 2021, ASL Airlines has been offering a catering service (paying) on its flights from Algeria to Paris-CDG, as well as a duty-free sales service. Thank you for preferring contactless payment. These services are not available on flights to Lyon.