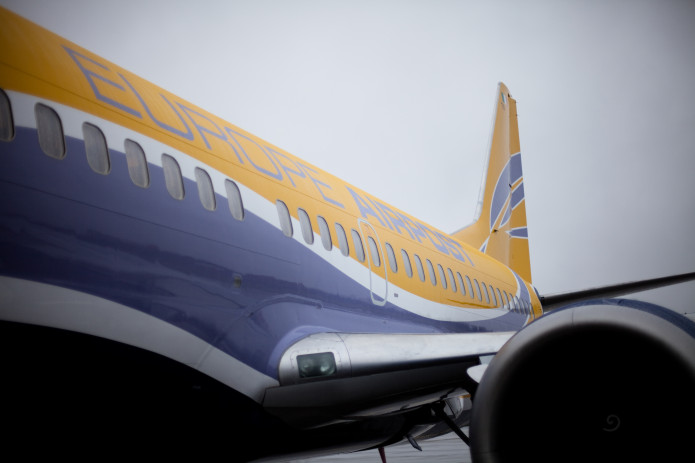 Boeing 737-300 - EISTA
Dublin, December 7th, 2012 – After a challenging 2012 year, Europe Airpost confirms its dynamism on the Irish leisure flights market.
In 2013, the airline has already scheduled 2,300 flight hours on its Dublin based aircraft operated by sister company Air Contractors, the only Irish charter airline. This represents a progression of 20% compared to 2012, thanks to increased operations with the main tour operators in Ireland: TUI, Thomas Cook AG, Adriatic Travel, Sunway Travel Group, Top Flight and Joe Walsh Tours.
Europe Airpost will fly to three new destinations: Turin, Italy – Split, Croatia – Zaragoza, Spain.
During the 2012 season, Europe Airpost transported 70,000 passengers and achieved 1,900 flight hours out of Ireland. These results are in line with the airline's objectives in the challenging economic context of 2012.
" The uniqueness and the high level of quality of our offer meet the market's requirements. After two years of economic difficulties, we are confident in the recovery of the market, and maintain our strong and dynamic presence on the Irish market." says Jean-François Dominiak, CEO of Europe Airpost.
Europe Airpost in brief:
Europe Airpost, member of ASL Aviation Group is a unique airline company that operates in two distinct segments: leisure and charter flights for passengers and freight transportation for mail and express freight operators in Europe. Europe Airpost transports 800,000 passengers and 65,000 tons of freight annually and operates 20 Boeing 737.
Air Contractors in brief:
Air Contractors, member of ASL Aviation Group, is one of Europe's leading all-cargo airline. Air Contractors has bases in eight European countries, flying regularly to over 40 destinations. The company specialized in the management of air transportation, and operates a fleet of 32 aircraft.